Roberto *Kadafi* Perez Come Back with a BANG!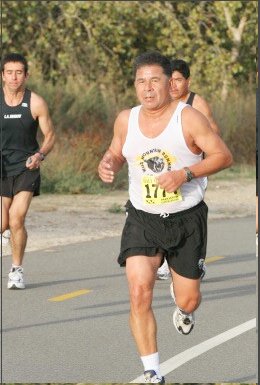 Roberto has allegedly been training in secret to break the elusive sub 3 hour marathon next year. He claims to run 16 miles a day (8mi am / 8mi. pm). After finishing

3:12

just this past Sunday at the Santa Clarita Marathon, I too start to believe his mission will be accomplished soon.

Dont Scare me Tiger!